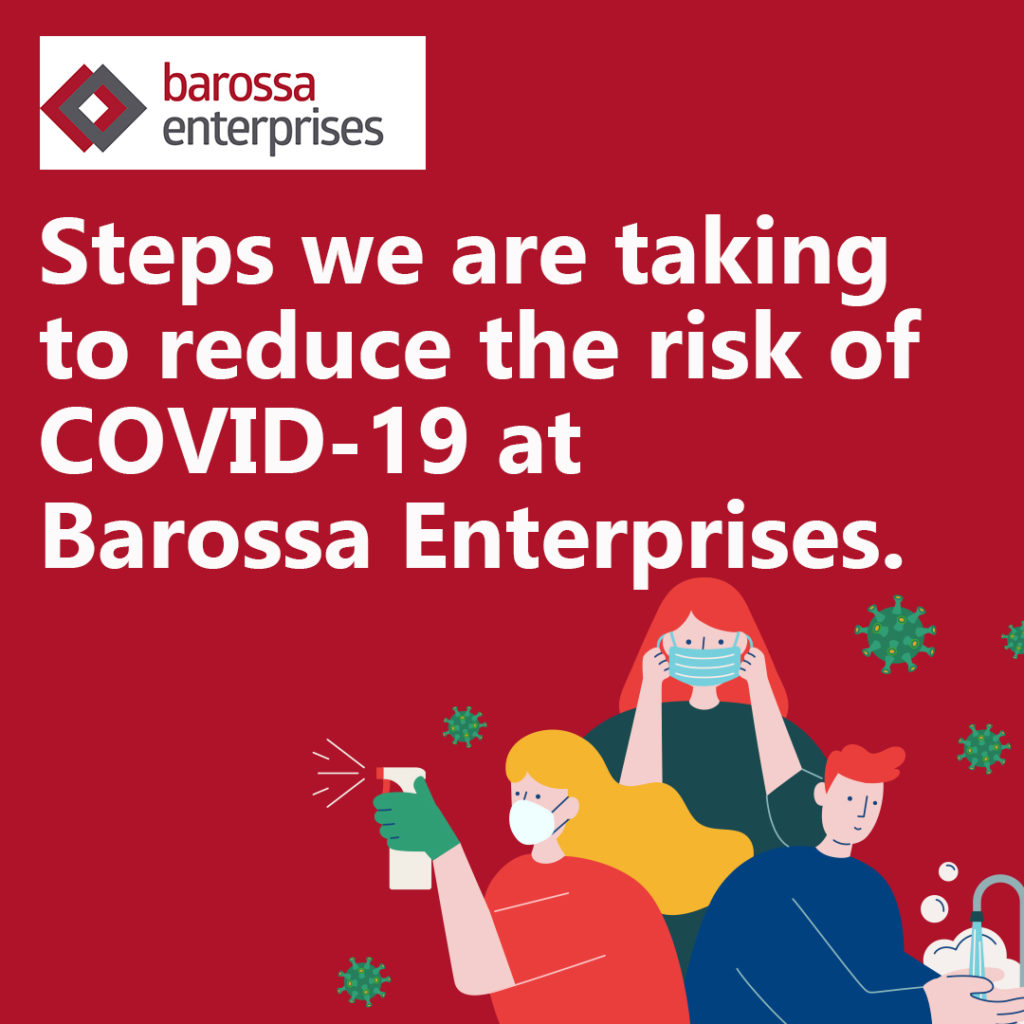 As you would no doubt be well aware, COVID19 (otherwise known as Corona-virus) is spreading across the globe causing a high level of disruption and anxiety. This news has dominated the media and with this, comes uncertainty and fears about what might happen. As the situation is ever changing, we must manage the risks as we know them and it is important to support one another and share in keeping people as safe as possible.
Our Management Team is monitoring the situation closely and has increased infection control processes, provided training and information to our clients and supporting staff and implemented a Business Continuance Plan.
We have increased measures in light of the changing environment to include:
– temperature checking at our three sites
– social distancing in the workplace
– staggered lunch breaks
– staff have the ability to work from home
– ceased all non-essential meetings and visits
– nominated one support worker to conduct grocery shopping for our clients requiring this service
– all buses and people movers are disinfected before and after a transport run and hand sanitiser is available on board vehicles
– following all government rules including self-isolation for employees and visitors who have travelled
We continue to work closely with our employees and clients to provide as much stability as possible during these uncertain times.
If you have any further concerns, you can access the latest information on COVID-19 from the Australian Government Department of Health, or download the Information Leaflet below.