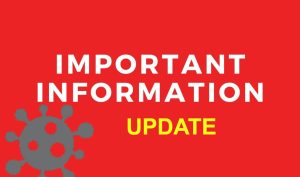 We have a number of people affected by COVID-19 across the organisation.
All close contacts are identified and informed and all positive cases are reported to the NDIS Safeguarding and Quality Commission after immediate isolation.
A communication informing affected people to monitor symptoms will be sent which requires the same vigilance as required on a daily basis.
Working in a close-knit community has great advantages for support, however as COVID-19 cases are increasing everywhere, we are experiencing cases are originating within the community, not through our work environment.
We continue to provide as much stability as possible during this time and are taking every measure to mimimalise risk and ensure the safety and wellbeing of our staff and participants is maintained.

If you have concerns, please contact our management team on (08) 8562 4855 or for further information you can access the latest information on COVID-19 from the SA Health website.